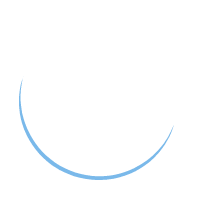 Third Partners' Meeting will highlight the progress on the transnational project TRANS-EDU-NET
The partners' meeting in the context of the TRANS-EDU-NET project – "Transnational Educational Network for young people - new technologies and entrepreneurial thinking in the tourism industry", funded under the TCP "INTERREG Balkan-Mediterranean 2014-2020", will take place in Thessaloniki, Greece on 9th November 2018.
The meeting will be hosted by Aristotle University of Thessaloniki (AUTH), Laboratory of Heat Transfer and Environmental Engineering, School of Mechanical Engineering, which will present the established and equipped Entrepreneurial Room. During the meeting partners will discuss the progress made so far and draft the methodology for tailoring the elaboration of the interactive training content. Some features of the IT Tools will be clarified and agreed between partners.
Dissemination workshop in Thessaloniki will promote the achievements of the TRANS-EDU-NET initiative
On 10th November 2018 a dissemination workshop will involve local stakeholders into the TRANS-EDU-NET initiative. During the workshop the project will be further promoted, and the elaborated analyses and recommendations from the Strategy will be made public. Elaborated local curricula for Greece will be presented and discussed.
Participation of the TRANS-EDU-NET partnership in local Job Fair
On 10th and 11th November 2018 TRANS-EDU-NET partners will participate in local Job Fair at the International Tourism Exhibition Philoxenia

The mission of the TRANS-EDU-NET partners is to offer training opportunities to young people aged 16-30 years for the needs of tourism industry on the Balkans. The project activities are designed to promote entrepreneurial thinking among young people, to support the sustainable development of tourism for creating a more competitive business environment.
Project Partners
National Tourism Cluster "Bulgarian Guide", Bulgaria
Aristotle University of Thessaloniki, School of Mechanical Engineering, Greece
AULEDA - Local Economic Development Agency of Vlora Region, Albania
Municipality of Kichevo, Former Yugoslav Republic of Macedonia

Observer Partner: Regional Directory of Public Vocational Vlore, Albania