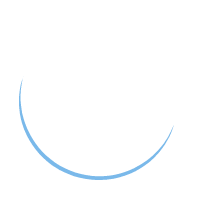 On 2nd October 2023, The StarGrowth project, funded by the European Union Single Market Programme, announced the launch of its 2nd Open Call in order to support rural and ecotourism small and medium-sized enterprises (SMEs) in Cyprus, Slovenia, Bulgaria, Italy, and Romania.
This comes after the success of the first StarGrowth Open Call in July 2023, which saw many SMEs benefit from financial support and technical assistance.
The main aim of the StarGrowth Open Call is to empower and support SMEs in their sustainable and digital transition. This is in line with the EU's efforts to promote sustainability and innovation in the tourism industry, which has been greatly affected by the COVID-19 pandemic. With the tourism industry being a major source of income for many of these countries, the STAR GROWTH project is offering a much-needed lifeline for struggling SMEs.
Through this Open Call, SMEs will be selected to receive customized technical support and capacity building programs to adopt sustainable and innovative practices. This will not only help them improve their environmental performance but also make them more competitive in the market. Additionally, the Open Call will also support SMEs in obtaining sustainability and environmental certifications, preparing environmental footprint studies, and implementing improvement measures. One of the key elements of the STAR GROWTH Open Call is the focus on training and capacity building. This is crucial in empowering SMEs to embrace innovation and sustainability, which are essential for their long-term survival and success. By providing staff with the necessary knowledge and skills, the Open Call aims to strengthen SMEs and position them for growth and resilience.
The deadline for applications is 15 November 2023, at 17:00 CET. This gives SMEs ample time to prepare their applications and gather all necessary information. The selection process will be rigorous, with a panel of experts evaluating all applications based on a set of specific criteria. This will ensure that the most deserving SMEs are selected and provided with the necessary support.
Overall, the 2nd StarGrowth Open Call is a welcome opportunity for SMEs in the rural and ecotourism sector to receive much-needed support in these challenging times. With the tourism industry being critical to the economies of these countries, initiatives like StarGrowth play a crucial role in promoting sustainability, resilience, and innovation in this sector. It is hoped that through this Open Call, SMEs will be able to adapt and thrive in the changing tourism landscape and contribute to the overall economic development of their countries.
This publication is co-funded by the European Union.