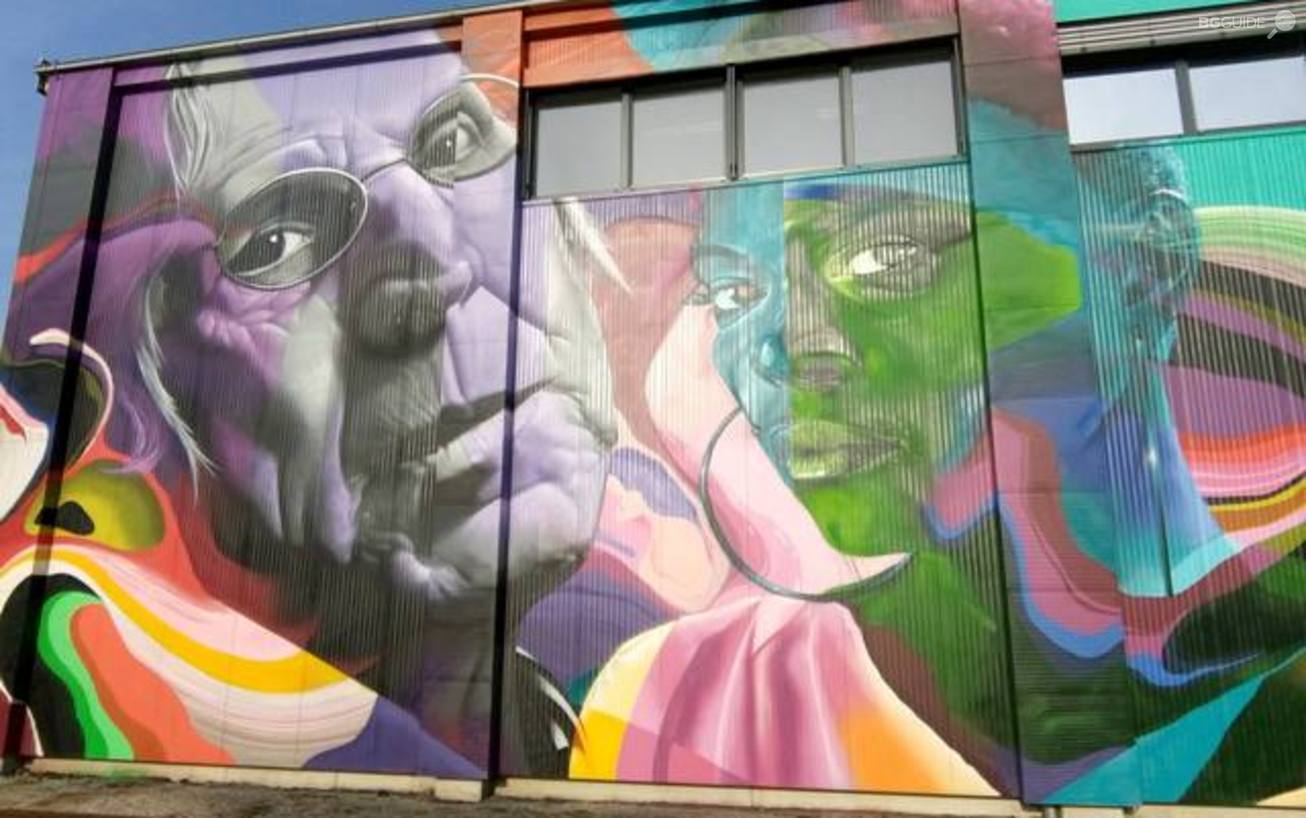 On 7th December the DANUrB project team from Vienna visited the city of Linz in Upper Austria to explore the cultural identity of the city.
Linz is a traditional cultural hub and some of the most famous Mozart pieces were composed here. Traditional and modern art live side by side here. The city's rich history in the steel industry has given birth to various cultural and art initiatives in the last few years. One of them is "The Mural Harbor" – graffiti and contemporary "mural" open-air gallery, located along the territory of the Linz port. The project connects Danube, industry and art and represents a wonderful opportunity for youth cultural activities on the river.
The automatization of working processes is generally linked to negative consequences such as devaluation of labour, depopulation of wide areas, desertification and destruction of production buildings. The Tabakfabrik in Linz however is a great example of how urban spaces can be "recycled" and inspired for a new life. Except for office rental, the former industrial building today is growing in popularity by hosting numerous festivals. The fabric also plays the role of a hub, where creative impulses contribute to its progress, but also for the growth of the city.
Located next to the river, Ars Electronica Center Linz is a museum of applied technical sciences, which can certainly be called "a museum of the future", a think-tank where science meets culture, art and understanding of the world.
Photo credit: DANUrB