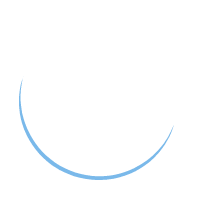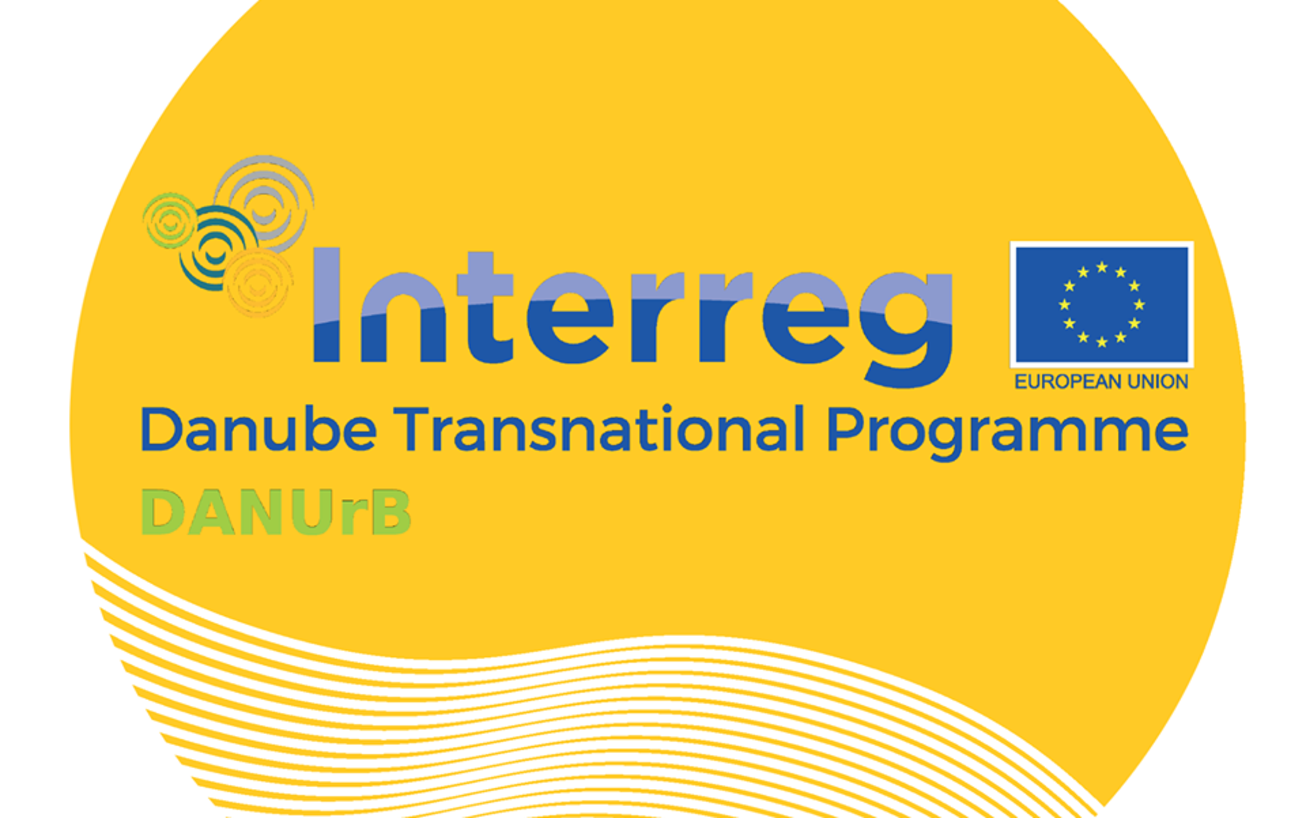 Danube, as ONE region
DANUrB Closing events

Austria, Slovakia, Hungary, Croatia, Serbia, Romania, Bulgaria
June 29 is the international day of the Danube celebrated by many communities along the river, including our partnership. June 2019 is also the final month of the implementation of our Interreg DTP project called DANUrB - Danube Urban Brand; 20 partners from 7 countries worked for the past 30 months to fulfill a simple, yet not that obvious vision: to convey to the people living and working along the river the message that the Danube is not a chain of 8 countries, but one region, a region that shares a common culture, history, gastronomy and heritage.
In order to achieve our mission we connected various organisations and institutions with each other to create a living network and raise awareness among decision-makers that this region has strong values if its people cooperate. We have created a network based on collaboration of the locals and their common heritage, a network which fosters tourism development, economy, education and enriches the cultural life. To create a sustainable system from Danube's heritage, cultural context and the interest of local people is very complex; we used a wide range of tools to reach our goals:
research led by universities, focusing on heritage, local activators and urban systems,
creation of a common platform as the base of a Danube Cultural Promenade, where all local stakeholders, heritage assets, and project ideas can meet
collecting and implementing best practices in the process of heritage valorization focusing on the involvement of local people,
foster tourism with the help of tours in a mobile application called 'Pocket Guide', connecting different heritage sites,
a comprehensive 'DANUrB strategy' to summarize a spatio-cultural action plan based on our work and contribution from architects, urbanists, university researchers, tourism experts, cultural institutes and locals (from residents to decision-makers).
We believe our project has started to make a difference by creating an active network of cities and towns along the Danube trying to raise attention to the incredible values and heritage sites in the region. We managed to have a research-based project while also creating joint events and pilot activities based on cooperation with the real involvement of locals. This project is special among Interreg projects, because we reached more further than we planned with public events.
Highlights from the results of the DANUrB project:
We collected more than 500 heritage assets related to the Danube and more than 300 stakeholders capable to work with the Danube in our DANUrB platform. Our goal was to create a network where all of our interested stakeholders can continue to cooperate, creating projects that valorize local heritage assets helped by transnational thematization. This online platform is unique in the sense that information on different stakeholders, and tangible and intangible heritage in the region has never been inventoried and mapped in a network like this. We also gathered all our relevant documents helping to understand the values of the Danube region and its towns, and helping to take action along the Danube.
The most important document on the Platform is the DANUrB Strategy itself. We used the creativity and knowledge of the universities and experts, the experience from the field-works of DANUrB and the lessons gained during the many workshops our partnership have conducted, resulting in the integration of local stakeholders' visions and needs. As a summary of our professional work we have released a strategic document based on the findings of the DANUrB project, in an effort to reach out to local stakeholders.
The DANUrB Travelling Exhibition is an essence of the research and experience of the involvement of locals: the main message is to show through everyday topics that Danube is one region. The main topics are education of children, sounds of the Danube, people and community, future plans, gastronomy and literature.
So far, the exhibition has travelled through 6 countries and reached several smaller or bigger communities and twin-cities such as Tulcea (RO), Giurgiu (RO) - Ruse (BG), Vidin (BG) - Calafat (RO), Belgrade (SRB), Ráckeve (HU), Esztergom (HU) - Sturovo (SK), Krems (AT), and finally it will arrive to Bucharest (RO), Bratislava (SK), and Budapest (HU).
The Travelling Exhibition fulfills a very important approach: designed to overcome language barriers, it pushes forward multilingual and non-lingual interaction to facilitate cross-border events in the Danube region.
Urban walks are an interesting mixture or culture and tourism. We created 12 PocketGuide tours along the Danube, in places where the local heritage was not connected in this way before. All the routes are based on our research and contribute to local tourism because they are integrated to a popular international platform accessible in English, so the interesting stories and sites won't be hidden anymore. Locations with DANUrB edition PocketGuide tours are: Melk-Krems, Devín-Bratislava, Komárom-Komárno, Esztergom-Štúrovo, Ráckeve, Baja, Dunaújváros, Bačka Palanka-Ilok, Vidin-Calafat, Ruse-Giurgiu, the Iron Gate (Golubac-Turnu Severin) and Tulcea.
More info and the tours can be found in the PocketGuide Application free of charge.

AVAILABLE ON
In order to go even further in raising attention to the Danube region we created a fictional travel agency. Our mission was to bring the individual countries of the region together to offer touristic destinations on a common denominator: the river.
Regarding this see: https://danurbtours.eu
During the implementation of the DANUrB project we made more than 70 smaller or larger scale events, to facilitate the adaptation of good practices, to share knowledge and involve locals. Among these we are very proud of those where we provoced cross-border activities focusing on local values. The most successful ones are the activities related to the Danube Days, the celebration of the Danube on the 29th of June. In many cases, like the following events held in Hungary, we were able to establish a working and lively regional collaboration:
- 'Szigetzugi Duna Napok / Danube Days of Szigetzug' - 28-30th June
- 'Esztergom-Sturovo Duna Napok / Danube Days in Esztergom-Sturovo' - 28-29th June
- As an adaptation of a bottom-up urban festival visit 'Esztergom Nyitott kertek / Open Gardens in Esztergom' - 28th June
The last professional event is the closing conference in Komárno (SK), aimed at presenting the results of the project and our future plans to the public, in an effort to take our initiative to the next level.
Closing the DANUrB Project is a bittersweet moment - looking back on how our vision and ideas took off and made a difference fills us with pride; looking forward we realize how much work there is to be done to turn the Danube into ONE region in all aspects. Our results are meant to be tools for local enterprises, cultural institutions and other stakeholders to make the Danube a real Brand, synonym with good life, authentic culture and attractive places to live in and visit. We are committed to continue the work invested in DANUrB through various spin-off projects, so stand by for more ideas, initiatives and achievements this partnership will bring to the Danube Region in the years to come!
We hope you will join us at the DANUrB Closing Conference and Danube Days or visit one of our online sites.
Visit our Facebook page
The project is led by the Department of Urban Planning and Design of the Budapest University of Technology and Economics. It is co-funded by European Union Funds (ERDF and IPA).
Project Partners
Slovak University of Technology. Faculty of Architecture – http://www.fa.stuba.sk
Vienna University of Technology / TU Wien IFOER – http://www.ifoer.tuwien.ac.at
Oikodrom - The Vienna Institute for Urban Sustainability – http://www.oikodrom.org
University for Continuing Education - Danube University Krems - https://www.donau-uni.ac.at/en/
Sturovo Municipality - https://www.sturovo.sk
Esztergom Municipality- http://www.esztergom.hu
KÉK – Hungarian Contemporary Architecture Centre – http://kek.org.hu/en/
Xellum - https://www.xellum.hu
Pest County Municipality - http://www.pestmegye.hu
PocketGuide, GPS City Guide Kft - http://pocketguideapp.com
Vukovarsko-Srijemska Zupania (County) - http://www.vusz.hr
Faculty of Technical Sciences University of Novi Sad - http://www.uns.ac.rs
University of Belgrade Faculty of Architecture - http://www.arh.bg.ac.rs/en/
National Institute for Research and Development in Tourism – INCDT -http://www.incdt.ro
"Ion Mincu" University of Architecture and Urbanism - https://www.uauim.ro/en/university/
Danube Delta National Institute for Research and Development - http://ddni.ro/wps/
Human Resources Development Agency in Ruse- https://hrda.smebg.net/en/
Center for Heritage Interpretation - Interpret Europe (NGO) European Association for Heritage Interpretation - www.interpret-europe.net/top/heritage-interpretation.html
National Tourism Cluster "Bulgarian Guide" - https://www.bg-guide.org/en