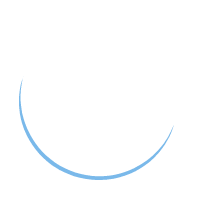 CULTURAL TOURS, SITE VISITS AND CITY WALKS WILL SPICE UP THE DANURB+ INTERNATIONAL PARTNER MEETING
The DANUrB+ International Partner Meeting in Sombor, Serbia will be held on 15th – 17th June 2021. Its overflowing program will allow participants to visit several attractions and to gain knowledge from the best practices in the field of tourism from the host city and the surrounding area. Cultural tours, site visits and city walks will add value to the experience of the participants, while discussing on topics such as the developing process in peripheral shrinking cities, the Atlas of DANUrB towns, potentials of intangible heritage, etc.
The meeting will be assembled in a hybrid format, with physical and virtual attendance. The event will get together participants from all partners' countries – Hungary, Serbia, Romania, Bulgaria, Croatia, and Slovakia (organizations, associated partners, as well as journalists). The 3-day agenda embraces various activities, organized by the hosts – University of Belgrade.
On the 15th of June there will be an official opening ceremony by the DANUrB+ project leader Prof. Bálint Kádár (BME, Hungary), participants will be welcomed by Antonio Racković, Mayor of the City of Sombor, Đorđe Zorić, Head of "Prostor/Space" Public Enterprise, Sombor, Prof. Aleksandra Đukić, University of Belgrade – Faculty of Architecture, etc.
One of the key highlights of the event are the workshops and joint sessions for journalists, so they will have the chance to get acquainted with the project's ideas, goals, and outputs.
The city of Sombor, which will host the event, is the seat of Western Bačka District. It has been an important cultural center, especially for Serbian ethnicity, as the oldest higher school for Serbian teachers was founded and still located in the city. The area is perfect for walking and cycling. Most sightseeing spots and accommodation facilities are in the city historic center, so all of them are easily accessible by foot or bike. The most famous attractions are the Prefecture Building (with the largest painting in Serbia), City Hall, old Rome catholic quarter, City Museum, Museum of Milan Konjović, etc. An excellent idea for souvenir from Sombor is bottle of wine. Sombor has recently become a new hotspot of Serbian viticulture.
------------------------------------------------------------------------
DANUrB+ project was launched in July 2020 to activate underused cultural heritage and resources on the peripheral and border regions along the Danube River. It is co-financed by the Interreg Danube Transnational Program 2014-2020. The expected result is to increase local development and international tourist attractiveness.